We know there are few things more irritating than an itchy scalp - and figuring out the cause can be a real head-scratcher. But don't despair, there are easy, natural ways to get rid of the itch.
Whilst the urge to scratch might be hard to resist, the good news is that an itchy scalp is usually nothing to worry about - in fact, it's quite common, and can often be worse in the winter months(1).
From synthetic shampoos to eczema, we've compiled this handy list to help you determine the cause and best itchy scalp treatment for you.
---
What Causes An Itchy Scalp?
---
1.
Chemical-Laden Hair Products
They are great at creating lots of bubbles and squeaky clean hair. But one of the main causes of an itchy scalp (and one of the easiest to fix) is the over-use of harsh chemical-laden hair products. As fruity and enticing as they may look and smell, if you've got an itchy scalp, we'd recommend ditching synthetic shampoos. They contain a whole host of ingredients you probably want to avoid, for example...


Co
mmon Irritants
Often found in washing products and used as an engine degreaser, sulphate detergents such as sodium lauryl sulphate (SLS) will certainly cleanse your hair of grease. But it's no surprise that they can irritate and dry out your skin in theprocess (2). Similar to SLS, sodium laureth sulphate (SLeS) is a common detergent which can also cause irritation to the eyes and skin (3).
But it's not just sulphates that irritate: preservatives, artificial fragrance, PEGs and salt can all contribute to scalp sensitivity. They are commonly found in high street shampoos.
Product build-up can also be part of the problem. Ingredients such as silicone (found in conditioner, shampoo and styling products) gradually accumulate on the scalp and clog hair follicles. This build up can contribute to limp, lifeless looking hair and potentially to hair loss.
---
So How Do You Know If Hair Care Products Are The Cause Of Your Itchy Scalp?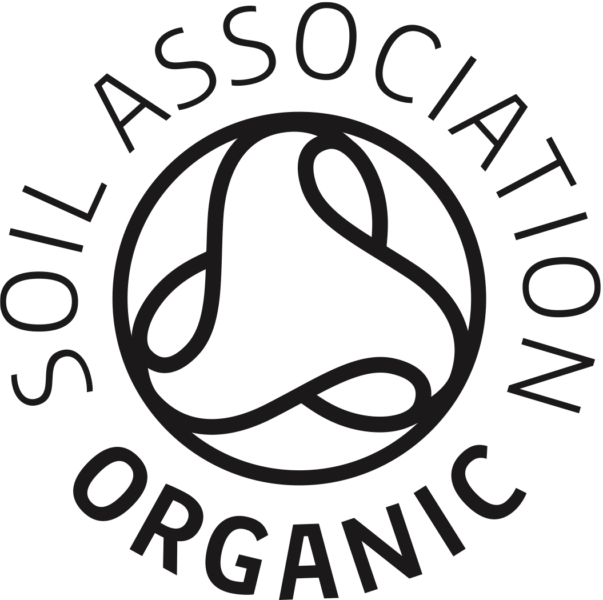 A simple switch to organic shampoo should help, but take care:
Sometimes products are advertised as being "natural" or "organic" when in reality, only a couple of their ingredients fit that description. To ensure you're choosing something that is free from harsh chemicals, pick an independently certified organic product.
Our organic shampoo range has been approved under strict Soil Association standards, and also has the added benefits of soothing and healing botanicals, such as aloe vera, chamomile and tea tree.
This is one of the reasons our shampoos have great success in relieving itchiness!
Use your new itchy scalp shampoo for at least a couple of weeks to give it a good chance to work. This gives your scalp time to adjust and for any product build-up from previous formulations to be completely washed away.
If after a few weeks of using your new itchy scalp shampoo, you find that the itching subsides you know that the cause was most likely synthetic chemicals in your previous products.
---
2. Dandruff
Dandruff can be another reason for a very itchy scalp. If you do have oily, dandruff-type flakes, they are likely to stem from a fungal or yeast infection. Conventional anti-dandruff shampoos tend to contain strong cleansers and anti fungal chemicals, which can have unwanted side effects like scalp irritation.
When asked how to get rid of dandruff, the first thing we suggest is to test the benefits of tea tree oil. Many studies now point to the powerful antifungal properties of tea tree oil and its successful treatment of dandruff.[4][5]
You can either buy organic tea tree oil and add a couple of drops to your current shampoo, or you could try our Tea-Tree Shampoo. This has a combination of herbal ingredients designed specifically for those with scalp problems.
Incorporate tea tree oil into your hair care routine for at least two weeks and put its benefits to the test!
Using a gentle, low-foaming shampoo will clean well and help balance sebum production, without stimulating a dry itchy scalp to flake more, or an oily one to produce excess oil. Aim to extend shampooing to every 3-4 days and, if needed, refresh in between with a dandruff-busting herbal rinse.
---
3. Eczema And Psoriasis Of The Scalp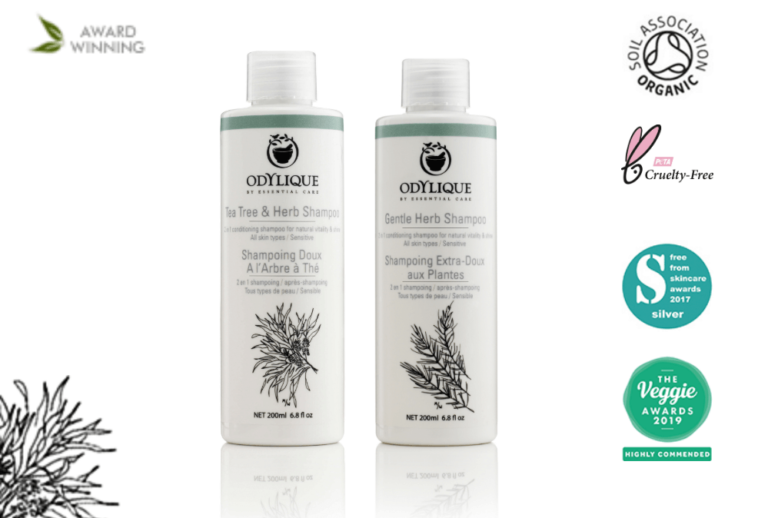 Psoriasis and eczema can contribute to an itchy head, but how do you know if you have either of the conditions?
In the case of scalp psoriasis, you may notice that you have dry, red patches along with white, scaly flaking skin over the top, which you can read more about here. This is not a curable condition, but can be managed. For eczema of the scalp, the skin is often red and inflamed, but is not always covered with flaky skin and can appear blistered. Both conditions can worsen in the winter. If you aren't sure, consulting a healthcare practitioner can help you reach a more certain diagnosis.
Either way, we'd recommend treating your scalp with extra care through your products and general lifestyle. Since psoriasis and eczema can be greatly influenced by what you eat, a psoriasis or eczema diet could give you some relief! Also, read our page on eczema tips for general advice on the condition.
Our Tea Tree Shampoo and Gentle Herb Shampoo are based on gentle cleansers that won't strip the hair of its natural oils. Two of the main ingredients are aloe vera and coconut oil, which are known for their plentiful health benefits, including being soothing and moisturising.
We have a number of glowing reviews from customers about the benefits of our shampoos on their scalp and hair.
---
4. Stress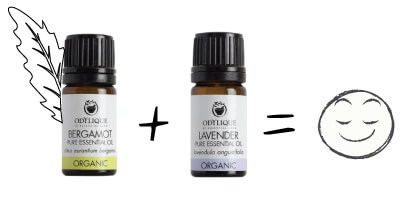 Stress has an incredible impact on the body, including making your scalp itch! However, de-stressing is easier said than done. Find some spare time to do what really relaxes you. Whether it be exercise, meditation or spending time outside (there seems to be a correlation between vitamin D deficiency and an itchy scalp![6][7][8]. - This is another reason why itchy scalps are common in the winter. Finding a way to calm your mind and body down is essential.
These are things that can be done after a stressful day, but how do we prevent the onset of stress? Learning to take deep breaths, being able to take yourself out of the situation (whether it be mentally or physically) and putting your worries into perspective might help ease some pressure.
We recommend using essential oils for itchy scalps because of their profound health benefits and ability to alleviate stress. They're also easy to take with you on the go. We recommend lavender essential oil, which will help relax you[9] and uplifting bergamot essential oil to help further. Inhale your oils when you feel your stress levels rising (ideally through a diffuser) and hopefully, they should take effect
Remember that looking after yourself means more than just your physical well-being!
---
5. Head Lice
Finally, head lice are one of the more obvious causes of an itchy scalp. They are easy to diagnose, with small dark lice and tiny white eggs being visible on the hair and scalp. - A lice-comb swept across the scalp and hair will detect them for sure.
It's important to catch them as soon as possible before they multiply and the best way to do so is to create an environment they can't survive in.
Repeatedly using a non-toxic lice shampoo, along with a lice comb to comb your hair afterward, should do the trick after a 1-2 washes.
Once the lice have been removed completely, the itching should stop after a couple of days once any lice bites have healed.
---
How do you Get Rid of an Itchy Scalp Naturally?
---
1. Use an Overnight Scalp Treatment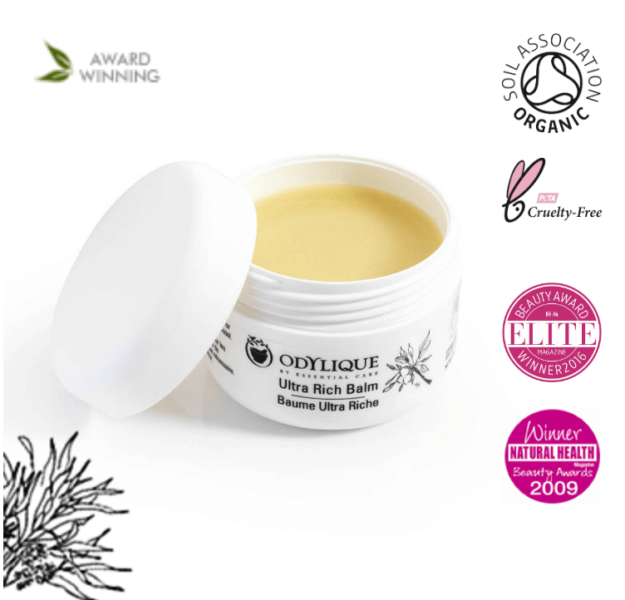 Treating your scalp to an overnight treatment could help restore moisture, soothe and calm an irritated, itchy scalp.
We recommend using our Ultra Rich Balm, which has shea butter (which helps lock in moisture) and sea buckthorn (an anti-inflammatory[10]), both of which are great ingredients for those of you who have a scalp condition.
Another useful addition to a DIY hair treatment would be honey. Evidence has revealed honey to be a great home remedy for an itchy scalp [11] and has been shown to be particularly effective against dandruff/fungal infections[12]. We would recommend buying organic or local honey to ensure bee welfare.
Apply your treatment sparingly onto the scalp with your fingertips. Leave the balm on for at least 2 hours or as an overnight treatment (which will help if you have an itchy scalp at night) with your hair covered with a shower cap. In the morning, wash your hair to rinse the balm out and feel the benefits! Repeat this process as needed.
---
2. Wash Your Hair Less Often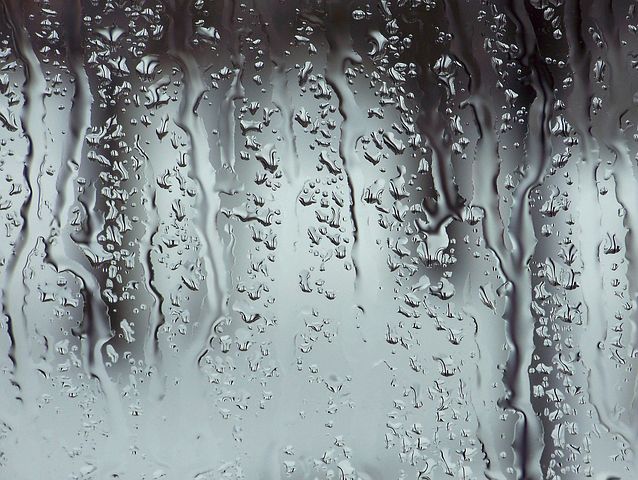 Whether you have an itchy scalp or not, reducing the amount of times you wash your hair can improve the health of your scalp and hair.
Even with the gentlest of shampoos, being over-zealous with how much you wash your hair can leave your scalp in a state of imbalance. Sometimes your scalp will quickly dry out by being over-washed (no one wants a dry itchy scalp!). Sometimes it will go in the opposite direction and produce excess sebum, making your hair limp and greasy, to compensate for what was washed away.
If you're a hair-washing addict, this process might take some time and some getting used to. Extend the time in between hair washes as much as you can until you're washing 3 times per week at the most. Your hair will get used to your new routine and eventually better maintain itself between washes.
---
3. Switch to an Organic Shampoo
Whether you have a sensitivity to harsh chemicals or an actual medical condition like eczema or psoriasis, a more gentle shampoo is very likely to help.
---
4. Try a Herbal Rinse
Instead of washing your hair with shampoo as often, a good alternative is to do a herbal rinse between or after shampoos. This will clean the hair without interfering too much with the naturally produced oils on the scalp. Here's how to make a herbal rinse:
1. Take around 1/2 litre of warm water.
2. Add 1 tsp of organic apple cider vinegar or 1/2 tsp lemon juice.
3. Include a total of 2-3 drops of essential oil - try soothing lavender for a dry, irritated scalp, antimicrobial tea tree for an oily scalp or yeast infection, or a combination of the two.
4. Rinse the mixture through your hair to get rid of any excess product or shampoo.
Don't underestimate the power of nature - it has been our 'pharmacy' throughout history. Be patient – for those of you who have had this problem for a long time, it is unlikely to disappear overnight. Be persistent with your new routine and your body will follow suit!

---
Products Mentioned:
---
Want To Try Our Products?
We only source the kindest ingredients from trusted suppliers who don't practice unethical or cruel methods of farming, which is why we are able to label every single one of our products cruelty free!
Use code: Itchy20 at the checkout for 20% off your order! - *Limited to one use per customer*
---
More Advice?
If you'd like any more advice on what to do about an itchy scalp, please do email us – customercare@odylique.co.uk, add your question as a comment below, or call 01638 491022 – we're here to help! Browse our range of itchy scalp shampoo now.
---
SaveSave
SaveSave
SaveSave
SaveSave
SaveSave
SaveSave
SaveSave
SaveSave
SaveSave
To summarise...
Here are the answers to a few more frequently asked itchy scalp questions:
The best shampoos are always the ones with the least synthetic chemicals. Use shampoo rich in aloe vera and coconut oil, which are known for their many health benefits, including being soothing and moisturising.
There are seven main reasons why someone's scalp may itch:
1. A build-up of harsh, chemical-laden hair products
2. Dandruff
3. Eczema or psoriasis of the scalp, often worse in winter
4. Stress
5. Hair lice
6. Hormonal changes, such as pregnancy
7. Sweat (and dried sweat)
Try not to wash an itchy scalp every day, as over-washing can cause increased sensitivity and itchiness. Use a herbal rinse or a dry shampoo to extend time between washes and if you need to wash hair more frequently than every 3-4 days, use an organic shampoo with a mild, non-sulphate detergent.
An itchy scalp combined with dandruff is usually due to a yeast infection that causes both the itching and flaking. A natural anti-fungal like tea tree oil can help.
Try around 2-3 drops of tea tree oil in 1/2 litre of warm water. And around the same in a similar quantity of shampoo. Always seek professional advice when you use essential oils if you are at all unsure.
Yes, stress is a common cause of scalp itching. Try some relaxation techniques such as inhaling calming essential oils like lavender or chamomile.
Yes, a number of chemicals, such as artificial fragrance or harsh detergents can cause an allergic reaction on your scalp. These chemicals can be found in hair products, but also in laundry detergents (on your pillow case). Allergies aren't always immediate, but can build up over time.
Sweat is a common cause of an itchy scalp. Dried sweat can block the hair follicle and cause irritation. If you suffer from sweat-induced itchiness, but don't want to over-wash your scalp, try a balancing cider-vinegar rinse in the shower after exercising.
If you've ever developed an itchy scalp when lying on a pillow, it could be due to strong detergents or fragrance in your laundry products. These chemical residues can stay in the fabric and cause your scalp to itch. Switching to a fragrance-free, more natural laundry detergent should help.
1 tsp in 1/2 litre of warm water. Use an organic apple cider vinegar that includes the 'mother'.
Sometimes scalp itchiness is triggered by hormonal changes, including pregnancy. This can be compounded by an increase in skin sensitivity during pregnancy or the menopause. Switch to a gentle shampoo that is free from harsh chemicals.
Not usually. Through increased blood flow, stimulating the scalp by scratching gently, can be a positive for hair growth. Excessive scratching, however, may disrupt the hair follicle and balance of the skin.
Raised itchy bumps on the scalp may be a sign of psoriasis. To be sure, consult a doctor or dermatologist. Scalp psoriasis is manageable, but not curable.
Yes, an itchy scalp will most likely go away, unless it is due to eczema or psoriasis. You can stop most itchy scalps by avoiding irritating detergents, treating head lice (if relevant), or managing stress.